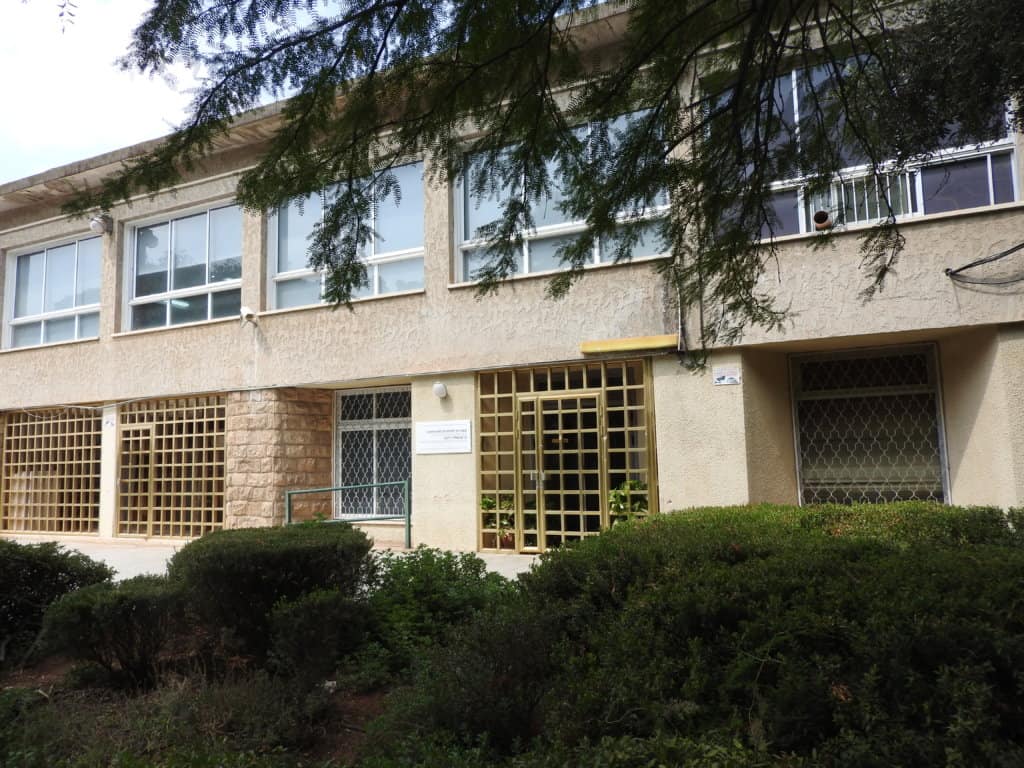 The Oded Yarkoni Archives Historical Archive of Petach Tikva gather and hold documents from the 1860s to the present. They house an administrative archive of Petach Tikva, private archives of institutions and organizations associated with the city, family and personal archives, collections of photographs and negatives, maps, advertisements and posters, objects, films, tape recordings, press excerpts, books, and digital collections.
The archive serves the city of Petach Tikva, academic scholars, students and schoolchildren, journalists, genealogists, architects, and others. A study room and a library are available to users. The archive functions as a "total archive" akin to an "open house" for the community, which is invited to contribute and express itself in any field pertaining to the city's life and society.
The archive displays its treasures in exhibitions held at the Museum Complex in the city and elsewhere. It takes an active part in conserving the city's sites, and maintains continuous contact with its educational institutions. Audiovisual materials from the archive are available in virtual exhibitions and on YouTube.
The site contains a catalogue of archival fonds. The information is offered in Hebrew.
Our Facebook: http://www.facebook.com/ptarchive
Our Online Catalog: http://www.a-z.digital/search/?q=&arc_filter=IL-PTA
Our Blog: http://ptarchive.wordpress.com/about/
Address:
Museum Complex, Yad Labanim House
30 Arlozorov St.
Petach Tikva
Entry from Gyasot Hashiryon St.
Mailing address: P.O.Box 1, Petach Tikva, 49100
Archive Director: 03-9286318
Archive Team: 03-9286303, 039286322

Fax: 03-9232188
ptarchive@ptikva.org.il
Reading Room Hours:
Sunday, Monday, Wednesday 9 a.m.-3 p.m. by appointment
Wheelchair accessible